Can You Play Fortnite on Amazon Fire Tablet? (7, 8, HD 10?)
September 16, 2022
If you are wondering if you can play Fortnite on Amazon Fire tablet the short answer is yes, you can. However, to be honest, it's not the greatest tablet for this game, so if you're only going to get it for that reason, there are other budget options such as TECLAST Tablet 7″ PRO with 8GB RAM or BlackView Gaming Tablet that are much better.
Fortnite minimal requirements
I bet you are wondering why it's not the best fit? You are not the only one. Let's start with Fortnite requirements that are following:
64-bit Android on an ARM64 processor,
Android OS 8.0 or higher,
minimum 4GB of RAM,
GPU: Adreno 530 or higher, Mali-G71 MP20, Mali-G72 MP12 or higher.
As you probably already know Amazon Fire tablet runs its own version of Android, which is known as Fire OS. If something smells like Android, looks like Android, and behaves like Android it simply means that… it is Android. Just to confirm – yes you can run Android apps on Fire OS. So we have the first two points checked. Now let's jump to the next one.
RAM
Fortnite requires a minimum of 4GB RAM. That unfortunately only leaves us with the most recent version of the Fire Tablet which is Fire HD 10 (2021, 11th gen) as all the previous ones offered 2 to 3 GB of RAM.
The Fire HD 10 Tablet can be allocated up to 4GB of RAM, but remember that is not the recommended number for optimal performance. Playing Fortnite on this tablet is possible, but may result in not the best gaming experience.
GPU
As seen on the list above, in order to play Fortnite smoothly, it is recommended that your device have a Adreno 530 or higher, Mali-G71 MP20, Mali-G72 MP12 or higher. The good news is that Amazon Fire HD 10 Tablet comes with an ARM Mali-G72 GPU which will fulfill the requirements for this game.
Let's wrap it up in a table:
Requirements
Amazon Fire HD 10 Specs
Meets the requirements?
64-bit Android
on an ARM64 processor
MT8183, 64bit,
Octa core up to 2GHz
Yes
Android OS 8.0 or higher
Android 9, API Level 28
Yes
minimum 4GB of RAM
4GB RAM
Yes
GPU: Adreno 530 or higher,
Mali-G71 MP20,
Mali-G72 MP12 or higher.
ARM Mali-G72 MP3 GPU
up to 800MHz
Yes
Data for the table was taken from the official Epic Games website and Amazon Developer specification page
All boxes are ticked, and that means you can play Fortnite on the Fire tablet.
Let's go to the next step.
How to download and install Fortnite on Amazon Fire Tablet?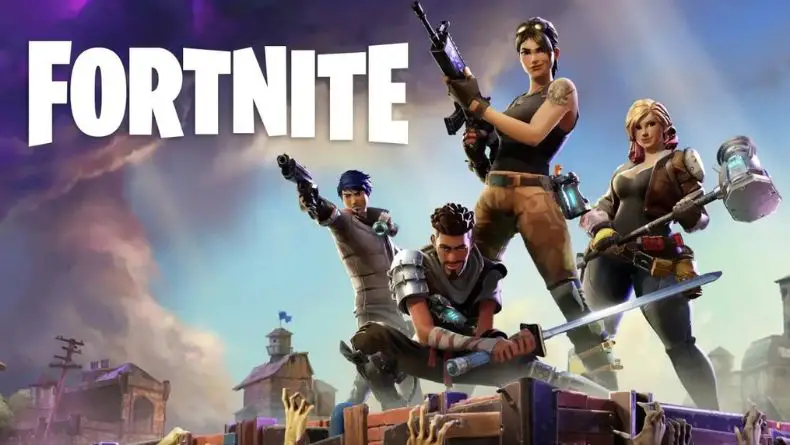 If you are wondering how to get Fortnite on fire tablet, I have you covered too. It's not available in Google Play Store but you can download it in 4 easy steps:
Go to the Epic Games store website fortnite.com/android and click on the Download button.
Before the download starts your Tablet will ask you for permission. To allow downloading apps from 3rd party vendors you need to go to Settings > Apps and Notifications > Advanced Settings > Special App Access > Install Unknown Apps and then pick the Epic Games from the list.
The launcher will download
The next step is to Open The Launcher which will automatically Install your Game
That's all, Enjoy!
How Does It Feel to Play Fortnite on Amazon Fire HD 10 Tablet?
Glad you ask, you can watch the video below to see what you can expect:
Can You Play Fortnite on Amazon Kindle Fire Tablet or Kindle Fire HD?
Unfortunately, the answer is no. These tablets are pretty old and they don't have enough RAM to run Fortnite.
My Final Thoughts
As you already know if you own or plan to get Amazon Fire HD 10 device you will be able to play Fortnite but it won't be the best experience ever as it barely meets minimal requirements for the game.
I would say go for it if you are on a very tight budget however if you can spend a few bucks more then I would go for TECLAST Tablet 7″ PRO with 8GB RAM or BlackView Gaming Tablet that are just slightly more expensive but will deliver much better gaming quality.