How to connect AirPods to Fire Tablet? (2023 Guide)
January 21, 2023
If you are here then you were probably wondering if you can connect your AirPods to a device that was not made by Apple. You may be thinking, well isn't that what Bluetooth was made for?
Yes, you're correct. Although it isn't as simple as it appears if you examine the Apple compatibility table, you may connect to any device because they are just like any other Bluetooth device.
There are some downsides as you won't be able to use Apple's typical features such as Siri or you won't be able to make calls, but you will be able to listen to the music.
How to connect your AirPods to your Fire Tablet?
On the device you'll use your AirPods on, go to Settings > Bluetooth.
Open the lid of the charging case (remember to put your AirPods inside)
Press and hold the button that you can find on the back of the case.
Let go once the indicator light between the earbuds begins flashing white.
The AirPods will display in the pairing menu on your device, and you'll need to select them and follow any further instructions.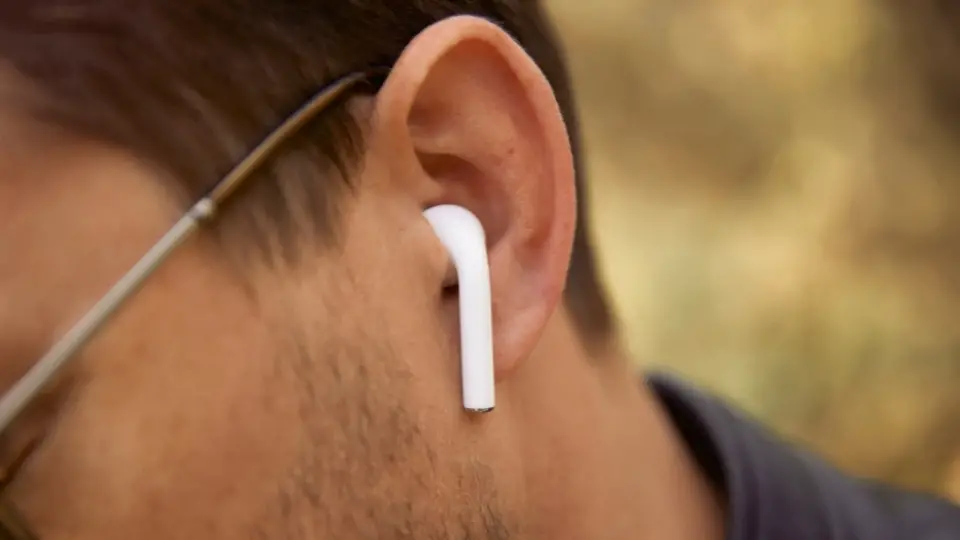 What to be aware of when you are connecting to the Fire Tablet?
Since AirPods were created to work primarily in Apple's ecosystem they will connect to any Apple device in the first place so you need to be aware of this fact if you are trying to pair your Fire Tablet as they can be only connected to one device at a time.
If you run into any errors during the pairing process, like in this case when you didn't put your AirPods in the charging case and then they refused to connect – just hold down the button on the back of the case.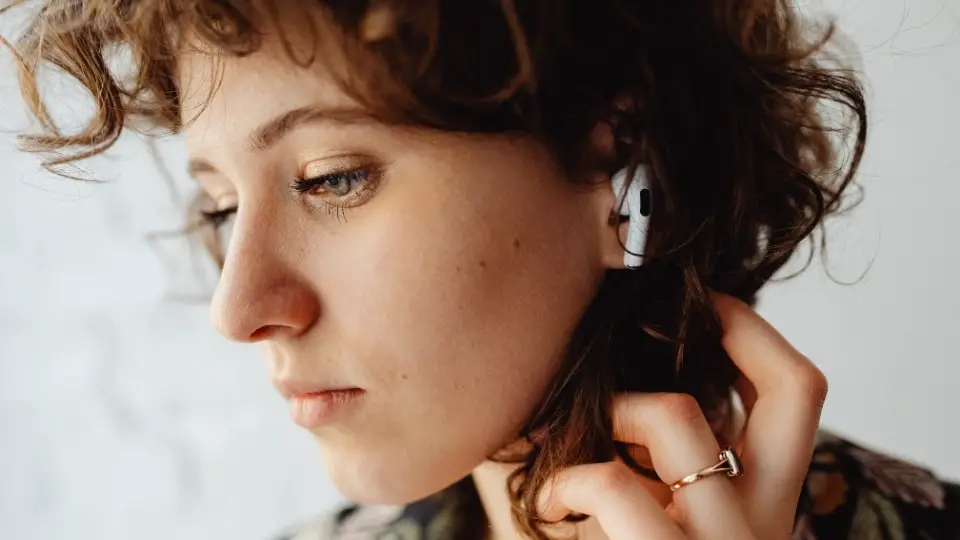 But what if my Fire Tablet can't find my AirPods?
In most cases when you can't connect your AirPods to the Fire Tablet the reason is that the device simply doesn't find them and this happens because either:
The charging case's battery is too low (leave it to charge for a while)
You keep pressing and releasing the button on the back of the case. Be sure to press and hold it until you notice the light blinking.
Is there a catch? In this case, yes. If you have an older Fire Tablet or even a Fire HD 8 then your device will work with the AirPods only in Bluetooth mode and not all of the functions will be available.
The newer models can use them wirelessly so you have full functionality but that means that you have to use them in a battery charging mode.
Also when you connect the charging case, your Fire Tablet will automatically start looking for Bluetooth devices and it may get confused or think that it is already connected and this may result in connectivity issues (until you disconnect from other devices).
How to fix this issue?
In order to avoid confusion, turn off Bluetooth on your Fire Tablet. It's simple as that so you can do it from Settings > Bluetooth. Then press and hold the button on the back of the case until your earbuds start flashing white and connect them to your device again.
What about sound issues?
The main issue with AirPods is the fact that they are not very loud which can be quite disappointing if you like having your music or videos on their full volume.
One way to solve this problem, at least partially, is to send all of the sounds from your Fire Tablet to your AirPods and then to the headphones or earbuds that you have connected via Bluetooth.
In order to do this go to Settings > Display & Sounds and switch on the option that allows you to send all of your music and video sounds directly to AirPods.
If these settings don't work for you, there is also another option of using third-party apps that make it possible for you to redirect all sound from your Fire Tablet to AirPods.
How to connect your AirPods to Fire OS 7 on the latest new models?
The newest Fire OS 5 brought some changes when it comes to connecting AirPods or any Bluetooth headphones for that matter.
You need to highlight your Control Panel (swipe down on your device) and tap Bluetooth. From Control Panel select 'Forget this Device' if prompted. Highlight the Bluetooth connected to your AirPods and select 'Forget Device' or simply press on them once. Then double-tap the Home Button to activate the Bluetooth menu then select 'Bluetooth'.
You should see between 5-10 options appear, including your AirPods. Select them to connect, but be aware it can take up to 30 seconds to connect your AirPods. Once connected, you'll see them appear next to the Bluetooth menu's favorites section. If you wish to check the battery life of your AirPods, simply highlight the 'battery' option within this Bluetooth menu and choose your AirPods. The percentage of battery left will be displayed at the top right-hand corner of your screen.
Some Questions You May Have
Why are my AirPods flashing orange?
If your AirPods are flashing orange, it means that they need to be charged. To charge them, connect the AirPods charging case to a power source using the Lightning cable that came in the box. The light on the case will turn green when they're fully charged.
Why is pairing rejected by AirPods?

There could be a few reasons why your AirPods are not staying paired. One reason could be that Bluetooth is turned off on one or both of your devices. Make sure that both devices have their Bluetooth turned on and try again.
Another reason could be that the AirPods need to be reset. To reset your AirPods, go to the Bluetooth settings on your iPhone and find the AirPods in the list of devices. Tap the "i" next to the AirPods and then tap "Forget This Device." After forgetting the device, hold down the setup button on the back of the case while the firmware update begins automatically. Once it's done, reconnect your AirPods by putting them back in their case and then opening the lid.
The final reason why your AirPods might not be staying paired is that they need to be updated. Connect your AirPods to your iPhone and then go to the Settings app. Tap "General" and then tap "Software Update." If there's an update available for your AirPods, follow the prompts to install it. After the update is installed, try pairing your AirPods again.
If you're still having trouble with your AirPods not staying paired, contact Apple Support for further assistance.
Can you hook up AirPods to Fire tablet?
Yes, AirPods can be connected to a Fire tablet. To do so, open the Settings menu on your Fire tablet and select Bluetooth. Next, enable Bluetooth on your device and make sure AirPods are within range. Your Fire tablet will then search for available Bluetooth devices and should display AirPods as an option. Tap on the AirPods name to pair them with your tablet.