7 Best Tablets For Watching Movies (2023 Review)
January 19, 2023
Smartphones have become very advanced, but they're still small and fail to provide the big screen cinema experience. For that experience, you have three options: desktop, laptop, and tablet.
Out of these three, tablets are the best because you can watch movies on them anywhere and anytime. Charging is also easy as they support power banks.
However, any random tablet won't cut it. You'll need the best tablet for watching movies if you want crisp details and accurate color reproduction.
It's easy to fall for marketing gimmicks. So, we consulted many tech experts and did extensive research to make a list of the top 7 tablets for watching movies, both online and offline.
In a rush and can't go through the entire review? Get the Ipad Air because it has a great display, sound output, and battery life for the ultimate movie-watching experience.
7 Best Tablets for Watching Movies Reviews
From Apple iPad to Samsung Galaxy tab, we have rounded up all the major players so that you get only the best of the best. These tablets come in all shapes, sizes, and budgets. Without wasting further time, let's put these tablets to the test, shall we?
Specifications
CPU: Snapdragon 865 5G
Ram: 6GB
Battery Life: up to 10 hours
Display Size: 11 inches
Resolution: QHD
If you're looking for a flagship Android tablet for watching movies with great sound quality, the Samsung Galaxy Tab S7 will be the best contender. It has all the necessary hardware specifications to fulfill your desires.
Display
On the front side, you get an 11-inch screen size with QHD screen resolution. It's an LCD panel, so there won't be any lack of vibrance and saturation when watching movies.
The best part is that it has a 120 Hz refresh rate which means everything will feel more smooth and responsive.
As for the bezels, they are not too thin nor too thick to be noticeable. The thickness is just perfect for an immersive movie experience without any accidental touches.
That's not all, and it's an HDR10-supported display that provides excellent contrast for content watching. It's not an AMOLED screen, but it gets the job done perfectly.
Sound and Design
Like every other flagship android tablet, this one also comes with a quad speaker's setup. Considering the thin design, the sound quality is extremely good, even with 100% volume. This should give you a nice and loud movie-watching experience.
As for the design, it looks similar to the Apple iPad Pro and iPad air, and that's a great thing. You get a rounded corner design that looks both industrial and modern. It also has a matte texture that hides fingerprints and smudges, giving you a clean look 24/7.
Performance and Battery
It wouldn't be much of a flagship if the CPU wasn't high-end, right? That's why the Samsung Galaxy Tab S7 comes with a snapdragon 865 5G processor.
It's an octa-core chip that can handle multiple apps without any lags or stutter. It also has a USB c port for fast data transfer. The 6GB ram also helps with multitasking.
To tame such a beast, you get a massive 8000 MaH battery that will last you over 10 hours if you only plan on watching movies and browsing the web. If you plan on playing games, you can expect 8 hours of life. In short, it has great battery life.
Pros
11-inch high-resolution display with HDR10 support for a detailed viewing experience.
Quad stereo speaker setup for nice and loud sound quality with good bass.
8000MaH huge battery for enough juice to watch multiple movies at one go.
Snapdragon 865 processor and 6GB ram for smooth and lag-free performance.
Cons
It doesn't come with any headphone jack.
Short Verdict
With its QHD HDR10 display, high-end processor, and stereo speakers, the Samsung Galaxy Tab S7 is the best tablet for watching movies offline.
Specifications
CPU: A13 Bionic Chip
Battery Life: up to 10 hours
Display Size: 10.2 inches
Resolution: QHD
Panel Type: Liquid Retina Display
Who wouldn't want to be a part of Apple's renowned ecosystem, right? What if we told you that you could do that and have a great content-watching experience at the same time? Let's find out how.
Display
Apple has finally implemented True Tone on an iPad. Thanks to this feature, your screen will automatically adjust to the ambient lighting and give you the best picture output. That's not all. The display itself is gorgeous.
You get a 10.2 inches liquid retina display with a quad HD screen and 60HZ standard refresh rate. The LCD panel is able to provide excellent details while watching 1080 movies. You can also watch online movies at 100% speed thanks to the strong WIFI signal.
The quad HD display has a 500 nits brightness rating which makes it perfect for both indoor and outdoor usage. No matter where you are, you'll get plenty of brightness.
Performance
The Apple iPad 2021 has the same chip lineup as the world-famous iPhone 11 lineup. Yep! It's the A13 Bionic chip.
Combining this powerful processor and Apple's operating system optimization, you get a device that can run even 4K movies without any hiccup.
Not only that, thanks to the optimization, you can run multiple apps simultaneously without worrying about apps getting killed in the background.
You'll instantly get notifications from apps. Just in case you get tired of watching movies, you can seamlessly move to another app.
Battery
Battery life is another example of why this 2021 device is still capable of kicking newer android devices' asses. It comes with a gigantic 8557 MaH battery that will last you the whole day.
You can do web browsing, watch Netflix, and do productivity with a single charge. Light users can expect almost 3 days of battery life.
Seeing an included charger is a surprise for sure. It gets even more exciting when that charger is 20W. Yep! You get a fast charger in the box, so no worries about charging your device.
Pros
10.2-inch QHD liquid retina display with true tone for the ultimate movie experience.
8557MaH large battery with 20w fast charger for a whole day of battery life.
Dual speakers are set up for a nice and loud surround stereo sound experience.
A13 Bionic chip with iPad operating system optimization for smooth multitasking.
Apple pencil support for writing and keeping notes of important documents.
Cons
64Gb of low internal storage space for storing offline movies.
No audio jack or headphone jack.
Short Verdict
Despite the low internal storage and lack of audio jack, the Ipad 2021 still rocks thanks to the high-quality display, immense processing power, and excellent battery life. Easily one of the best tablets for watching videos.
Specifications
CPU: Mediatek MT processor
Battery Life: up to 6 hours
Display Size: 7 inches
Resolution: HD
Panel Type: LCD
Ram: 1GB
Not everyone wants to spend tons of money just to watch movies, and that's understandable. So, how does Amazon's cheapest tablet, AKA Amazon fire, perform? Let's find out.
Features
As the device is made by Amazon, you get all the necessary apps pre-installed to get you started right away. You get Amazon Prime Video, so if you already have an account, you can watch unlimited movies and shows. Yes! You can even watch the famous show called "the boys" now.
Instead of the Google play store, you get the amazon app store. You also get the shopping app so if you want to spend more money on Amazon, go ahead. In conclusion, you get all the necessary apps and features to get you started easily.
Display and Sound
The Amazon Fire 7 comes with a 7-inch LCD display which is not a very large screen considering devices like Apple iPad Air or pro. However, remember that it's a tablet that costs almost as much as a hamburger, so no complaints.
It has a resolution of 600 x 1024, which is somewhat high definition. You can watch 720p movies and online content with acceptable picture quality. As for the color reproduction, this LCD panel will give you plenty of saturated colors for enjoying movies.
You get a single speaker setup that's located at the bottom of the tablet. This is a great design choice as your hands won't cover the speaker while watching Netflix or movies in landscape mode. You'll get clear sounds.
Storage
It won't be much of a movie-watching tablet if you can't download movies, right? That's why this tablet comes with a 16 or 32-GB internal storage model. You can fit a few HD movies there easily.
Want more storage? Rest assured because the Amazon Fire 7 has an expandable storage option via an SD card. You can extend it up to 512GB. Downloading and storing movies will now be as easy as taking candy from a baby.
Pro
It comes with Amazon Prime and Netflix so that you can watch movies right away.
7-inch IPS LCD display with 600 x 1024 resolution for an overall good film experience.
16 storage with expandability up to 512GB for storing as much content as you want.
2850 MaH acceptable battery for keeping your tablet juiced up for half a day.
It comes with Alexa so that you can easily enjoy films and music with voice commands.
Cons
Big bezels that might not give you an immersive film experience.
Short Verdict
Is the Amazon Fire 7 perfect? No. However, is it one of the best low-cost tablets for watching movies? Definitely, yes. Get an external SD card and enjoy unlimited movies.
Specifications
CPU: A14 Bionic Chip
Battery Life: up to 10 hours
Display Size: 10.9 inches
Ram: 4GB
Resolution: QHD
Panel Type: Retina Display
Everyone knows that the Apple iPad Pro is the best tablet. However, it was also very expensive. What if we told you that you could get that experience without breaking your bank?
Display
The 2020 Apple iPad Air undoubtedly has one of the best displays out there. It's an almost 11-inch display with Quad HD screen resolution, True Tone, and P3 wide color gamut support. Okay! Enough of the technical stuff.
In simple terms, this display produces vibrant and saturated colors. It's no Liquid Retina XDR display, but it gets the job done fine.
Performance and Security
The iPad Air 2020 uses Apple's latest A14 Bionic chip, which is a Hexa core processor with 4 core GPU. It's also a 5 nanometer-based chip which means it's super powerful as well as power efficient. You can easily multitask while watching movies thanks to this chip.
It comes with 4GB ram and 64GB storage. iPad optimization will ensure that you have a lag-free movie-watching experience. However, the 64Gb storage might not be enough for people who watch movies offline.
As for the security, prepare to get nostalgic because the touch ID fingerprint sensor is back in its full glory. It's one of the most accurate fingerprint readers out there. It's also a multi-purpose tablet as you can turn it into a computer by using a mouse and Bluetooth keyboard.
Battery Life
It wouldn't be fun if your premium tablet ran out of battery life in the middle of a film, right? The Apple iPad air provides a long battery life thanks to its operating system optimization, big battery size, and power-efficient chip.
You can expect at least 10 hours of screen on time with moderate to heavy usage. This includes watching videos, 4K movies, playing games, and browsing. It also has a USB C port for fast charging.
Pros
10.9-inch screen size with true tone and P3 color gamut for great picture quality.
Huge battery life that can give you more than 10 hours of backup on heavy usage.
Apple Pencil support and quad-speaker setup for a convenient user experience.
A14 Bionic chip with 4GB ram and system optimization for smooth multitasking.
Cons
The 64GB storage option might not be enough for some users.
Short Verdict
If you want a device that can compete against the Apple iPad Pro, get this tablet. It has an excellent display quality, blazing-fast performance, and large screen size for the ultimate movie-watching experience.
Specifications
CPU: Quad-Core processor
Battery Life: up to 12 hours
Display Size: 10.1 inches
Resolution: FHD
Panel Type: LCD
Ram: 3GB
The Amazon Fire 10 is the successor to the popular low-budget Amazon Fire 7 tablet. Is it a worthy successor for watching movies? Should you pay extra or get the cheaper fire 7? Let's find out.
Display
The biggest upgrade from the Amazon Fire 7 to the Fire 10 HD is the resolution. The previous one had 600 x 1024 resolution, but the newer one had 1920 x 1080 resolution. Watching movies on fire 10 will feel like theater, thanks to the greater details the display provides.
It's also 40% brighter than the fire 7. This means you can easily watch movies outdoors with clear visibility. The brightness also gets very low, which will help your eyes when watching movies in a dark room.
Battery and Storage
The display isn't the only thing that received an upgrade. From 5-6 hours of battery life to almost 12 hours of battery backup. Yeah! You heard us right. The Fire 10 HD provides almost double the backup compared to the Fire 7.
As for the storage, you can either get a 32GB or 64GB variant. Before you start throwing tomatoes at us. Yes! We know 32GB or 64GB isn't enough to download and store movies.
However, the Fire 10 supports storage expansion up to 1 terabyte via SD card. Now you can store your entire watchlist on this tablet.
Software Support
To ensure that you can stream movies right away, Amazon has included all the necessary apps like Netflix, Amazon prime, Disney+, Hulu, Spotify, TV apps, and many more. All of these apps run super-fast thanks to the improved quad-core processor and 3GB of ram. You'll rarely face lags.
You also get Alexa for voice commands. You won't even have to physically touch the tablet to perform tasks. Just command Alexa, and she will do everything. You can also get Microsoft 365 for official work.
Pros
10.1-inch big display with 1080p resolution for a detailed and colorful movie experience.
Pre-installed movie apps like Netflix and prime to start enjoying movies right away.
Quad-core CPU with 3GB of ram for lag-free, smooth multitasking.
32GB internal storage with up to 1TB expansion option for storing offline movies.
Almost 12 hours of battery life for binging movies all day long on a single charge.
Cons
The initial 32GB storage is very low unless you expand it.
Short Verdict
If you travel via plane a lot and want a tablet that can store lots of 4K movies and have enough juice to play them all, then look no further. The Amazon Fire 10 HD is truly the best tablet for watching movies on a plane.
Specifications
CPU: 64bit Octa Core
Ram: 4GB
Storage: 128GB
Battery Life: up to 10 hours
Display Size: 10.5 inches
Resolution: FHD+
When it comes to tablets, Samsung and Apple dominate the market. But that's the high-end market we're talking about. So, how well does a mid-ranger perform amidst all the expensive ones?
Display
The Samsung galaxy tab a8 comes with a 10.5-inch big display with a TFT panel and a 16:10 ratio. This ratio is perfect for watching movies as most of them have a 16:9 ratio. This means all the videos will cover up the whole screen, giving you an immersive cinema experience.
As for the quality, you get full HD plus resolution which means you can watch Netflix and everything in great detail. By default, the screen isn't that saturated, though. However, that's not a problem as you can turn on vivid mode from the settings, which makes things pop out.
Battery
Judging by the whole specifications, Samsung has focused more on the battery than everything else. You get a huge 7040 MaH battery that will give you up to 10 hours of screen on time. This includes watching movies, playing games, streaming, listening to music, attending zoom calls, and much more.
Such a big battery needs fast charging, and Samsung didn't cut any corners here. You get a 15W charger right out of the box. It can juice up the tablet within a few hours at max.
Performance
The Samsung galaxy tab a8 comes with a 64bit octa-core processor and 4 GB of ram. The chip isn't a beast compared to similar tablets, but you don't need a beast to play movies anyway. Thanks to the brilliant software optimization, you can use multiple apps and watch movies at the same time.
You also get a microSD card slot for extending the storage space. The best part is that you can move apps to the external storage, freeing up the internal one for storing movies. Speaking of android apps, you get Microsoft 365 pre-installed for handling official works.
Pros
10.5-inch TFT panel with FHD+ resolution for a high-quality movie experience.
7040 MaH colossal battery that'll give you 10 hours (or more) of battery life.
15-watt battery charger for charging the huge battery quickly and safely.
Octa-core CPU with 4GB ram and system optimization for smooth operation.
Pre-installed Microsoft 365 app and various other apps for convenient usage.
Cons
You need to manually turn on vivid mode for vibrant color reproduction.
Samsung could have used an LCD panel instead of TFT for better colors.
Short Verdict
Although you have to do a bit of manual tuning to get that vibrate color reproduction, the Samsung Galaxy A8 is still one of the best tablets for watching movies, thanks to its 16:10 ratio and a massive battery.
Specifications
CPU: Helio P22T Octa Core
Ram: 4GB
Storage: 64GB
Battery Life: up to 10 hours
Display Size: 10.3 inches
Resolution: FHD+
Looking for a decent, affordable tablet? This section is dominated by Samsung's A7 and A8 tablets. So, how does Lenovo's M10 plus perform? Which one should you get? Let's find the answers.
Display
The Lenovo Tab M10 plus comes with a 10.3-inch IPS LCD display. It's already better than the galaxy tab a8, considering it has a TFT display. LCD panels are always better at color reproduction, saturation, and vibrant tone.
As this display is 0.2 inches smaller, the FHD+ resolution provides crisper and more detailed picture quality. However, you can only stream standard resolution videos on Netflix. You'll have to watch films offline to enjoy 1080p.
The best part about the display is that it's laminated. Meaning there's no air gap between the panel. You'll get smooth and responsive feedback when using the display with a pen.
Sound System
Lenovo has included Dolby Atmos for the first time on a budget tablet. You get two stereo speakers on each side to enjoy movies to the fullest. The Dolby Atmos sound system boosts the overall quality of the speakers. You get a better surround sound compared to the galaxy a8.
You also have the option to enable Dolby Atmos when using headphones. Enabling it will give you better bass, treble, and surround sound. You'll be able to listen to the dialogues clearly.
Battery
This Lenovo tablet comes with a 7000 MaH battery. On our tests, we got a backup of 11 hours. The test includes watching YouTube videos and films on 50% brightness. Despite being 40 MaH smaller and costing 50 bucks less than the Galaxy Tab A8, it performs better.
However, don't turn up the brightness to 100%. For some weird reason, the battery drains like heck when the brightness is at full.
Pros
10.3-inch LCD IPS display with 1080p resolution for sharp and crisp image quality.
7000 MaH battery that can last over 11 hours (50% brightness) on a single charge.
Dual stereo speakers with Dolby Atmos sound system for loud and clear sound output.
Mediatek P22T octa-core CPU and 4GB ram for running multiple apps smoothly.
Android 9 Pie operating system for smooth, safe, and seamless usage.
Cons
You can only watch online videos up to SD resolution.
The battery drains really fast on full brightness.
Short Verdict
Full HD display, two-speaker audio, smooth android operating system, huge battery, all these factors are just the tip of the iceberg. The Lenovo M10 plus is truly the best budget tablet for watching movies.
What Should You Look for in the Best Tablet for Watching Movies?
Generally, when it comes to the best tablet, people look for CPU and Ram performance. However, things change a bit when it comes to watching movies. If you want the best tablet for watching movies, look out for these key specifications:
Display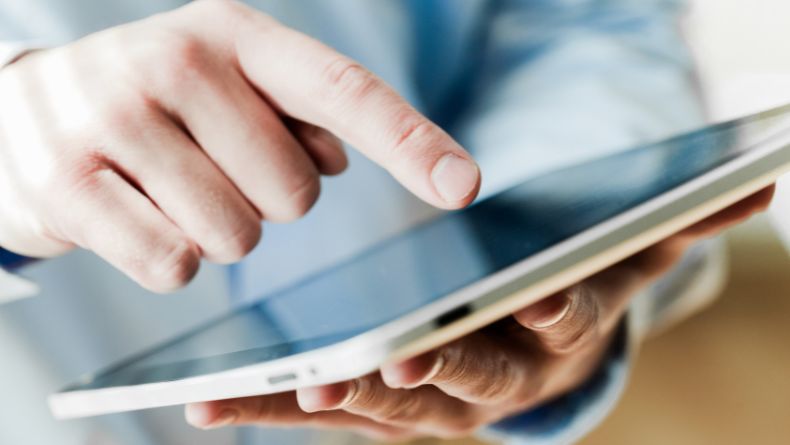 The single most important thing when it comes to watching movies is the display. Without a great display, you won't be able to view the movies the way they were intended/shot. So, if you want a theater-like experience, get an IPS LCD display with 1080P or FHD+ resolution.
As for the size, anything above 10 inches will be more than enough to have an immersive experience. Also, the refresh rate doesn't matter that much when watching movies, but a higher refresh rate display (120hz or 90hz) will feel ultra-smooth.
Also, if you want to watch online content in HD or Full HD, make sure your tablet has widevine L1 certification, or else you'll be stuck with SD resolution. SD looks really bad on 1080p devices.
Lastly, try to get a tablet that comes with HDR support. HDR will dramatically improve the picture quality, and it also brightens up the movie a lot for a clear view. High-end Samsung devices usually come with HDR10 support.
Battery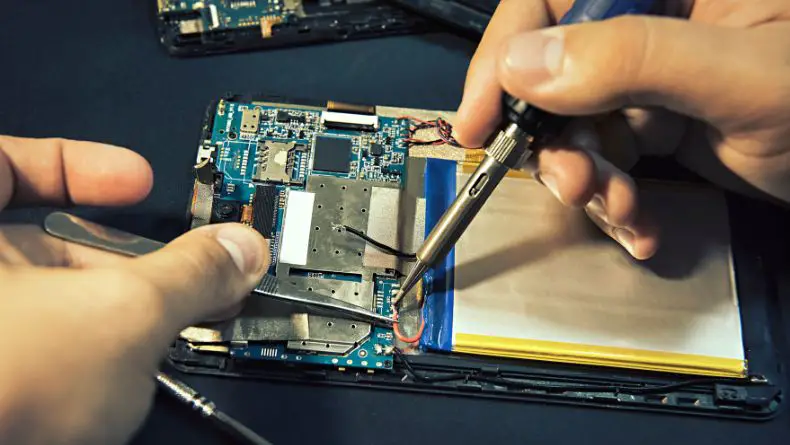 The second most important thing is the battery. Films generally have a runtime of 2 hours and 30 minutes. You'll have to make sure your tablet has enough juice to cover that duration and let you do other stuff throughout the whole day. To put it simply, aim for a tablet that can last a full day with a single charge.
Let's just assume that you couldn't get such a tablet. In this case, make sure it supports at least 15-watt charging. Fast charging will restore battery life quickly, enabling you to continue your work right away.
Storage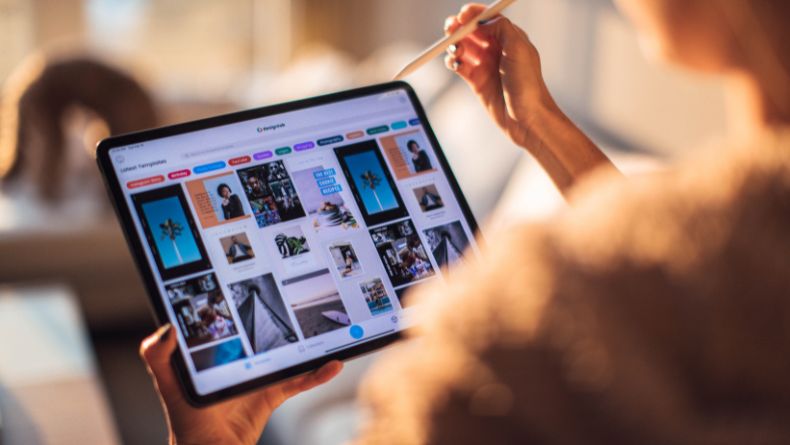 Storage is the most neglected thing when it comes to watching movies on a tablet. Many people think that even 32GB is enough because films are usually 2-3GB in size.
You're right. However, the operating system itself takes up half the storage, meaning you'll only have 16GB if you buy a 32GB tablet.
Considering all the installed apps, you won't have much space for storing films. Also, low space impacts overall performance. This is why you should always get at least 64GB and an external SD card of at least 128GB.
CPU and Ram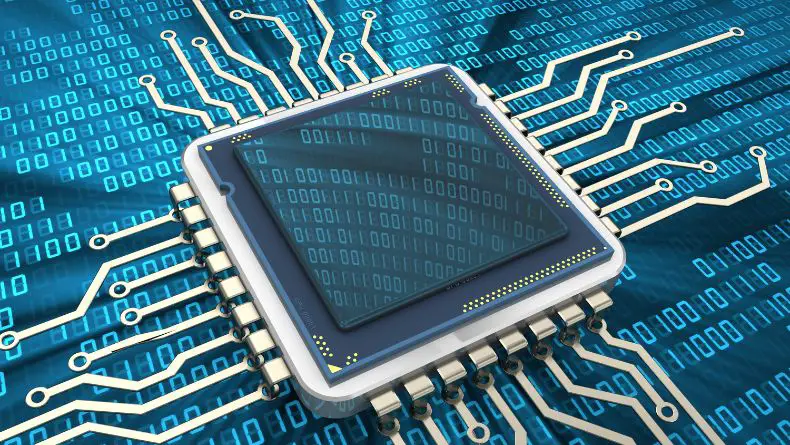 If you plan on watching movies on 720p or 1080p, CPU and ram won't matter that much. Things get a bit tricky when you step into the 4K realm. 4K films require a good amount of power. For such films, you'll need an octa-core processor with at least 3GB of ram.
The same applies to people who multitask while watching films. If you want to keep your background apps alive, go for higher ram. 1 or 2GB won't be enough for multitasking.
Some Questions You May Have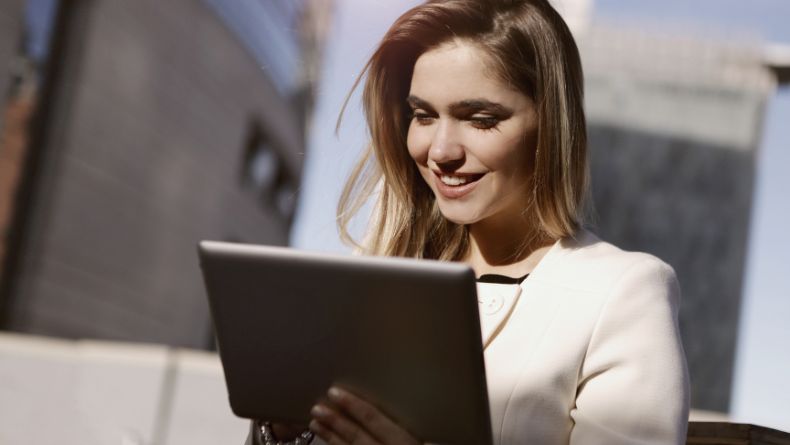 What Should I Do If My Tablet Doesn't Have a Headphone Jack?
If your tablet doesn't have a 3.5mm audio/headphone jack, you can use a 3.5mm USB converter to use a headphone. Simply connect one end of the converter to your charging port and the other end to your headphones.
Why Can't I Stream HD Movies on Netflix With My Tablet?
If you want to watch/stream HD content on online platforms like Amazon Prime, Netflix, or Disney+, you'll need Widevine L1 support on your tablet. If your tablet doesn't have one, you'll be limited to SD resolution.
How to Extend Tablet Battery Life While Watching Movies?
If you want to extend your tablet's battery life while watching a film, try turning down the brightness and turning off cellular data or Wi-Fi. Internet connection drains the battery a lot. Also, try to close all the background apps.
Why Do My Samsung Tablet's Colors Look So Dull?
Samsung uses natural screen mode by default. If you want vibrant and saturated colors, go to settings and find the screen mode option. From there, turn on vivid color mode. Now you'll get a colorful picture quality.
Summary
Your quest to find the best tablet for watching movies should probably be at an end by now. See? It's not that difficult when you have a detailed review, buying guide, and Q&As. Still not sure which one to buy? Here's our final recommendation.
Get the Apple Ipad Air 2020 if you want nothing but the best, regardless of the cost. It has an amazing display, software optimization, battery backup, and sound output.
Don't want to break your bank just for watching films? You can either get the Galaxy Tab A8 or the Lenovo Tab M10 plus. Both of these tablets offer high-resolution screens, good battery life, and performance on a budget.